Bo'ness Sporting Automobile Club was formed in 2022.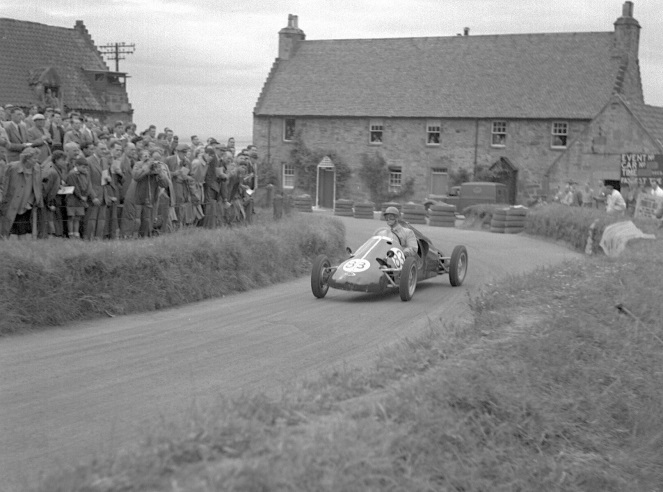 Mike Christie in his Kieft exiting the Courtyard, June 1951. Photo credit Frank Hopkins.Our aim is to host motorsport events at the historic old hill climb track in Kinneil Estate Bo'ness and to help preserve the heritage and tradition of Scotland's oldest permanent motorsport venue.
If you would like to join the Club click here.
Your membership and support will help to ensure our future events are viable and successful.