Bo'ness Sporting Automobile Club was formed in 2022.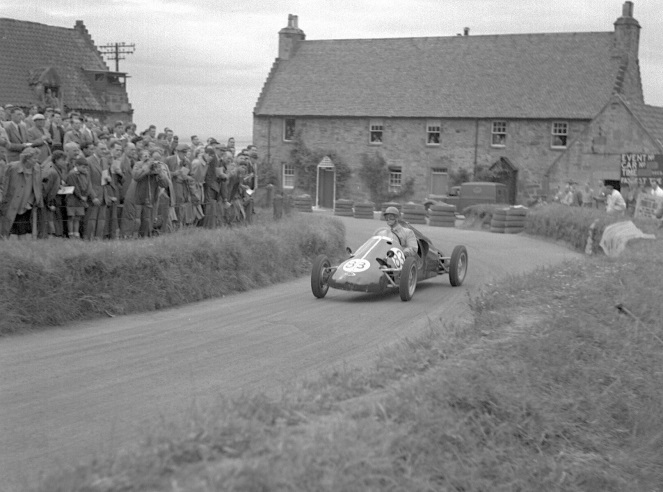 Mike Christie in his Kieft exiting the Courtyard, June 1951. Photo credit Frank Hopkins.Our aim is to host motorsport events at the historic old hill climb track in Kinneil Estate Bo'ness and to help preserve the heritage and tradition of Scotland's oldest permanent motorsport venue.
The Club came about as a result of numerous enquiries to Kenny Baird with regards to the future of the Bo'ness Hill Climb. Soundings were taken and various people asked if they were prepared to help some of whom had already offered assistance to others. After discussion it was realised that a new club was required with a short term plan to run a hill climb at Kinneil in September 2022 and suitable financial support was sought.
Obviously, as this is a new Club, we had no funding to fall back on from previous years therefore we will need to have sensible prices to build up all the items that are needed to run the event. We are delighted to say that several experienced personnel that have become Bo'ness regulars have volunteered to continue helping run the 2022 Bo'ness Hill Climb.
If you would like to join the Club click here.
Your membership and support will help to ensure our future events are viable and successful.